ENTERTAINMENT
Rapper, Lil Nas X causes a stir as he wears only a G-string and body jewels to 2023 Met Gala (photos)
American rapper, Lil Nas X, made a bold fashion statement at the 2023 Met Gala which held at the Metropolitan Museum of Art in New York City on Monday night, May 1.
The rapper, who is no stranger to making huge statements with his outfits, arrived on the red carpet wearing only a G-string and body jewels covering his modesty.
His body was completely covered in metallic paint, silver crystals, and pearls, and his face was adorned with sparkly stones and beaded whiskers around his lips.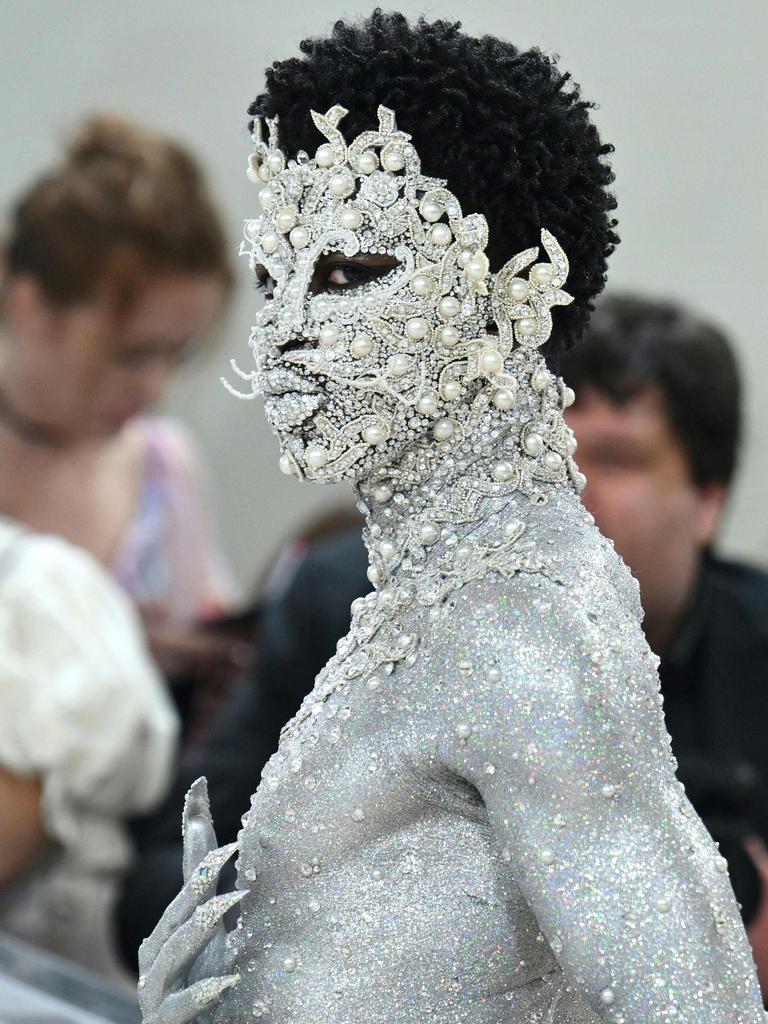 According to Entertainment Tonight, the rapper stayed true to his cat-like persona, cooing "meow" as he walked down the red carpet.
The outfit, designed by Pat McGrath and Dior Men, turned heads at the event and has triggered a lot of reactions on social media.
See more photos below,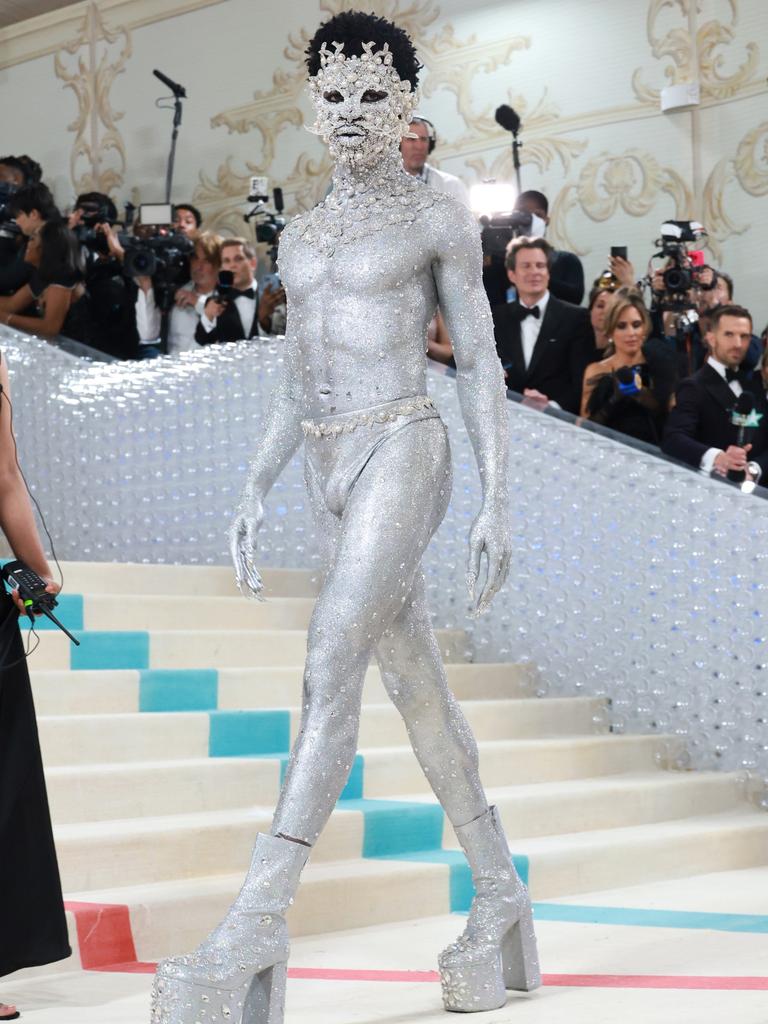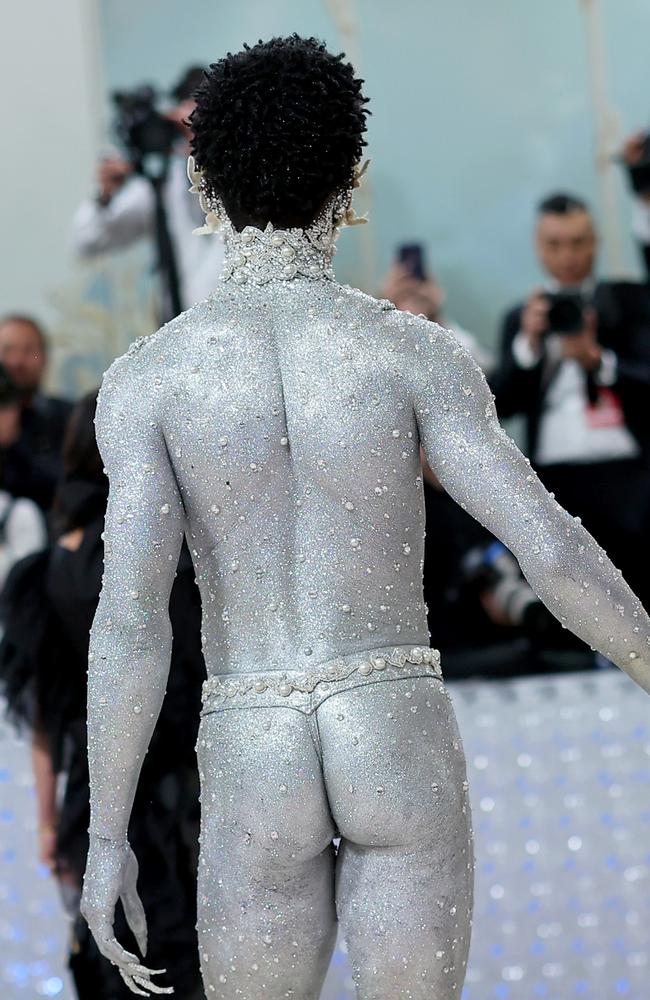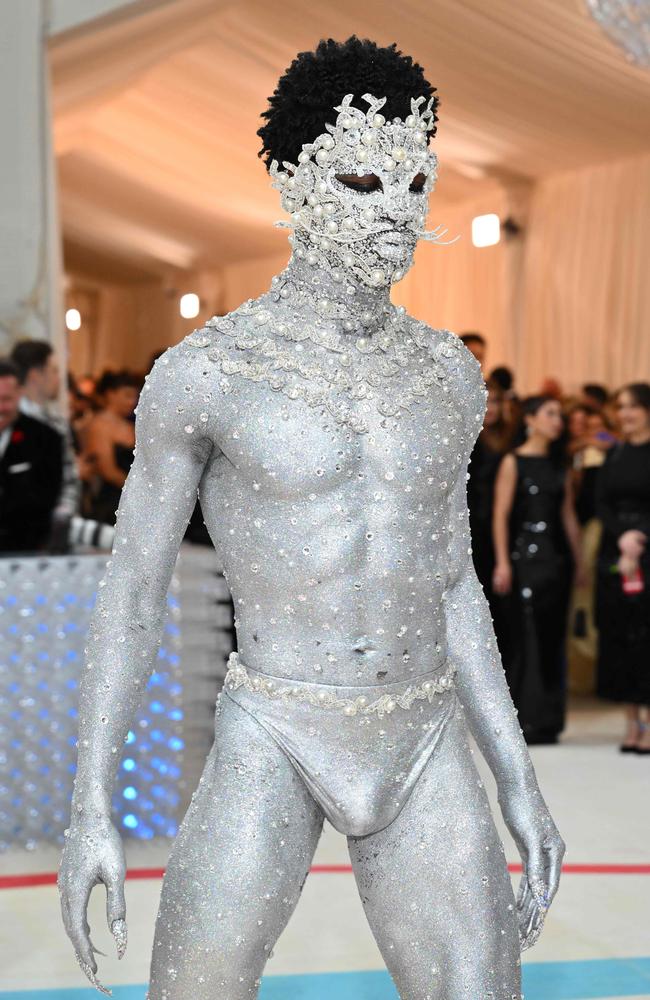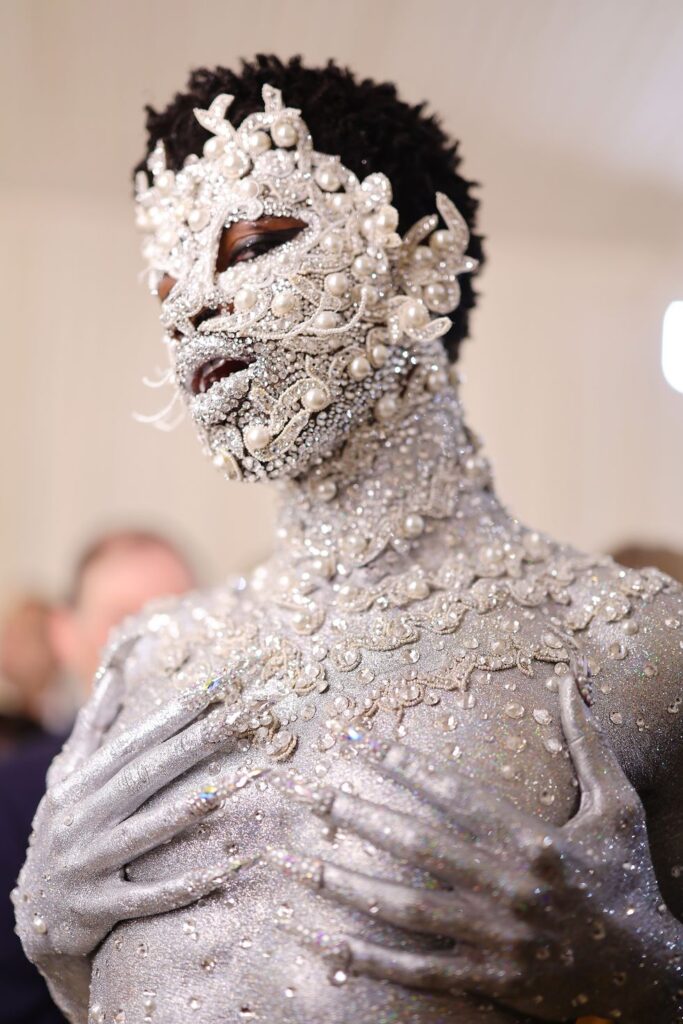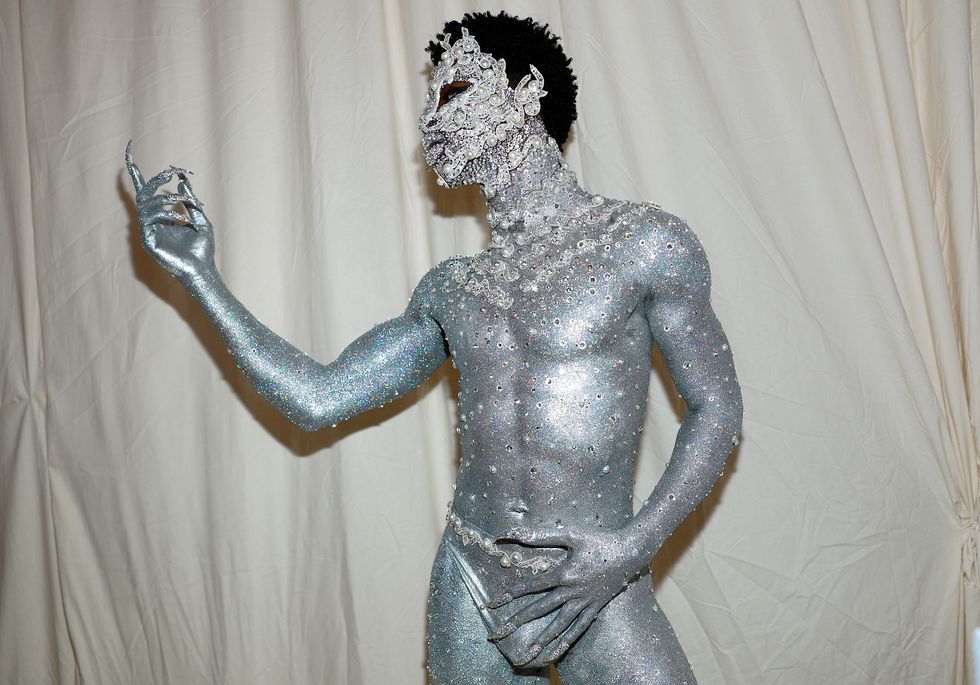 A while back, Lil Nas X used a Pregnancy stunt to promote his upcoming music project, and some fans are saying he's taking things too extreme now.
Lil Nas, an openly gay rapper, has often courted controversy with his behaviour and this latest stunt that has him wearing a baby bump and claiming to go through the same pain pregnant women go through might be where he has to draw the line.
As expected, he has receieved heavy criticism for it, and recently, popular Twitter user, Sugabelly had this to say ;
This is blatantly misogynistic, insulting to women, and disgusting.
Pregnancy and childbirth are not a joke.
Every year, millions of women die in childbirth or from pregnancy complications.
The lives and struggles of women are not an amusement to weave narratives for giggles.