POLITICS
LP faction, representatives clash at election petition tribunal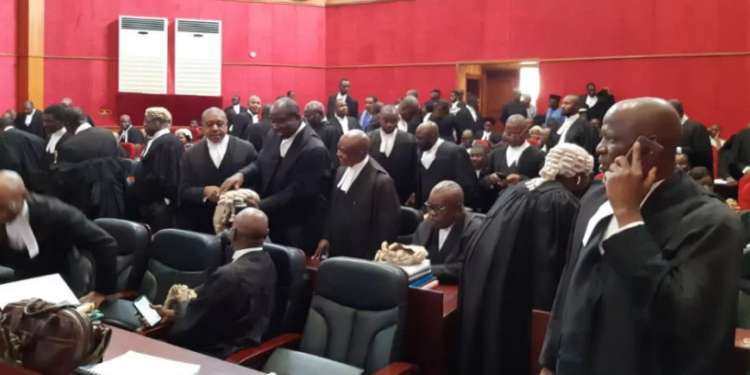 On Wednesday, the Presidential Election Petition Court declined to acknowledge any representative of the Labour Party other than the first petitioner, Peter Obi, who was there.
The court, presided over by Justice Haruna Tsammani, made the judgement after hearing that there was a dispute between two sections of the party before the court commenced hearings.
When the subject was called, Obi stood up to proclaim his arrival, followed by Dudu Manuga, the Party's National Women's Leader who sat next to Obi.
Meanwhile, before the court could register Manuga's name on the list, Lamidi Apapa swiftly stepped up to declare his attendance as the Labour Party's representative.
However, Justice Haruna interjected and said, " It appears there was a little disagreement… We are not recognizing any representative from the party."
Earlier on, factions of the Labour Party could be sighted at the PEPC Court, engaging in a war of words over which faction is the authentic one.
The Lamidi Apapa-led faction of the LP was challenging why members of the party loyal to Julius Abure were in the court.
They asserted that the ruling of a High Court of the FCT, suspending the Abure-led faction, remains.
The court rose on the last adjourned date for the continuation of the pre-hearing of Peter Obi's petition.
The drama which could have interfered with today's proceedings appears to have been arrested with this intervention.