NEWS
I've Turned You To A Reggae Artiste – Shehu Sani Mocks El-Rufai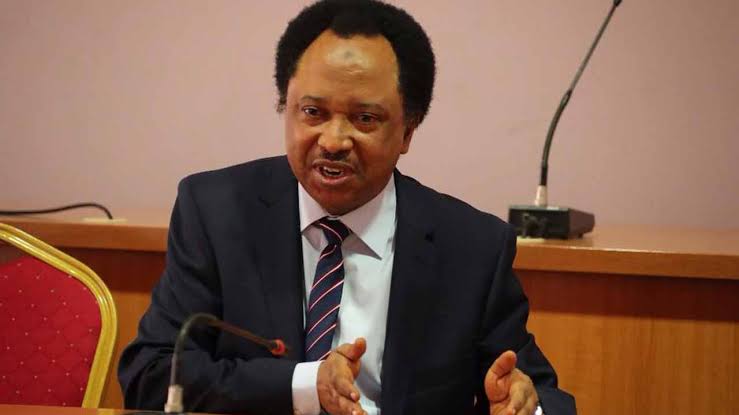 Former senator Comrade Shehu Sani described Nasir El-Rufai, the immediate past governor of Kaduna state, as "a Rastafarian and Reggae artiste."
On Sunday, Sani said this in response to a post by El-Rufai on the social media platform X.
El-Rufai, who has not been active on social media since the Senate's failure to confirm his ministerial appointment, posted a video of late reggae legend Bob Marley's song 'Who The Cap Fit and The Wailers.'
VIDEO – Bob Marley of blessed memory is one of the most talented musicians of all time. My love for reggae music is connected with his songs and music.

Who The Cap Fit – Bob Marley & The Wailers is one of my favorites from the 1970s. Enjoy your Sunday with the song and lyrics that are timeless. – @elrufai.
He posted the full lyrics of the songs and the YouTube links.
Man to man is so unjust, children
Ya don't know who to trust
Your worst enemy could be your best friend
And your best friend, your worse enemy
Some will eat and drink with you
(Some will eat and drink with you)
Then behind them su-su 'pon you
Then behind them su-su 'pon you)
Only your friend know your secrets
So only he could reveal it
And who the cap fit, let them wear it!
Who the cap fit, let them wear it!
In his reaction, Sani took to his X handle to taunt El-Rufai, saying, "I have turned him into a Rastafarian and Reggae artist…yeah man."
The ex-Senator had earlier bantered about El-Rufai's travail in the ministerial race after reports broke that the ministerial nominee had lost interest in the job.
James applied for a job. James wrote exams for the job. James attended an interview for the job. James failed the exam and failed the interview. James came out to the gate and told his friends that he has withdrawn his interest in the Job, Sani posted with a laughing emoji.
Both men fell out following the 2015 elections, which saw El-Rufai elected governor and Sani elected senator.
All efforts to reconcile the two failed, and El-Rufai vowed that Sani would not return to the National Assembly's upper legislative chamber.
Uba Sani, the incumbent governor of Kaduna and a close associate of El-Rufai, took over Sani's senate seat after winning the APC ticket for Kaduna central after the former senator was disqualified from the race.
The general election was eventually won by El-Rufai's associate.