ENTERTAINMENT
How Don Jazzy spent N170 million on five Mavin artistes in 2023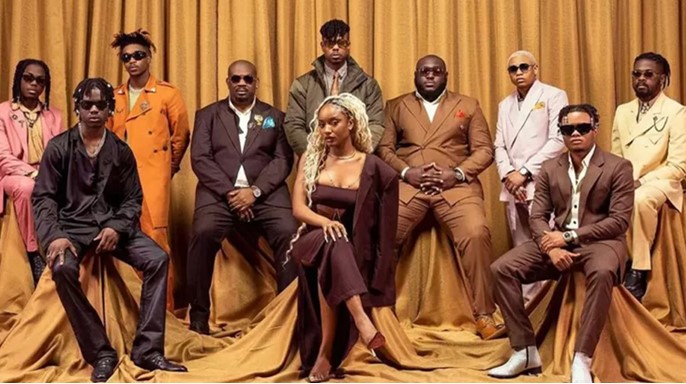 Nigerian music journalist, Joey Akan has revealed that Don Jazzy owned Mavin Records spent a total of $225,000 to produce and release songs for five artistes in the first three months 2023.
He said just seven songs were released for the signees, namely, Ayra Starr, Boy Spyce, Rema, Crayon and Magixx.
The podcaster gave a sketchy breakdown of how the $225k (approximately N170 million) expenditure was used for Boy Spyce's "Folake", Ayra Starr's 'Sability' amongst other songs.
Joey wrote; In the first quarter of 2023, Mavin Records have spent an average of $225,000 on dropping music for artists on their roster. The record label have released 7 records from 5 artists, with one from each artist worked through the system as a singles.
How? Why the high cost? Mavins started early. Boy Spyce charged out the gate with 'Folake' on January 25th. 2 weeks later, Ayra Starr's "Sability" dropped on February 9.
Rema would come rushing in with "Holiday" and "Reason You," barely 10 days later, on February 15. Elections were crucial business, so a month lay-off was ended with Crayon's "The One."
Magixx rounds off a busy quarter with "Colors" and "Royal." Based on data I've collected from multiple records labels operating locally: The average going rate for established artists and records labels to work a single is $35,000.
This covers cost to work your song via radio, TV, digital marketing, influencer campaigns, clubs and DJs. Throw in the average $10,000 (not T.G Omori price o) music video cost, and it comes up to a cool $45,000 for a single campaign.
Mavins have 5 campaigns in the last 3 months, spending an average of $225,000 to work pop songs and dominate the charts with each release. Nearly $230,000 is cost of a full house, to work singles, and they've got it covered with V.C funding from Kupanda.
Nigerian music is capital intensive. Every step of the way is paved with billing, and each inch of real estate is carved from spending strategically. But, imagine how steep the playing field is. How the financial barrier of entry into the mainstream market is the number one obstacle to realising your dreams in music.
Without this war chest, upcoming artists are left with hope. Hope that one day, they'll find a sponsor to foot this cost. Either via major label signing, or an individual's deep pocket.