METRO
Rampaging hooligans burn BRT bus over commercial bus driver's death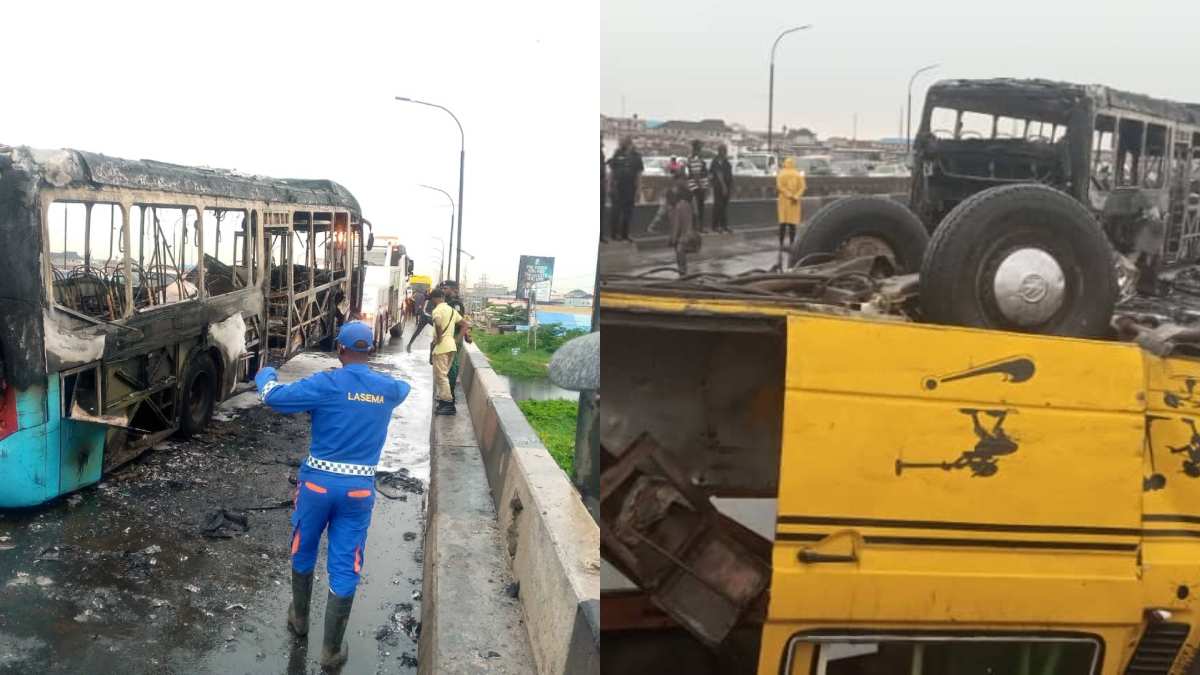 A yet to be identified commercial bus driver on Wednesday lost his life in an auto crash in Lagos state.
The accident involved the deceased vehicle and a Bus Rapid Transit, BRT, on Ikafo bridge in the Ogudu area of Lagos.
The driver of the 14-seater Volkswagen Transporter minibus was driving inward Lagos Mainland when the mishap happened.
The impact of the collision with the BRT forced the commercial bus to tumble and the driver died immediately.
Exasperated by the incident, Hoodlums pounced on the BRT and burnt it, causing a serious traffic gridlock.
Deputy Director, of Public Affairs of the Lagos State Fire and Rescue Service, Agboola Ololade, explained, "The accident was reported at 9:33 a.m., of Wednesday. Alausa Firefighters crew rushed down to the scene.
"Operational firefighting commenced in earnest after which a male adult was recovered and handed over to the Police from Ogudu Division.
"The casualty who was the driver of the commercial bus was riding alone while the BRT and his assistant escaped with a minor injury. The remains of the vehicles are being cleared off the expressway just as men of the Lagos State Traffic Management Authority are managing the traffic in the meantime."