POLITICS
Plateau Guber Election: APC Closes Case As INEC Opens Defence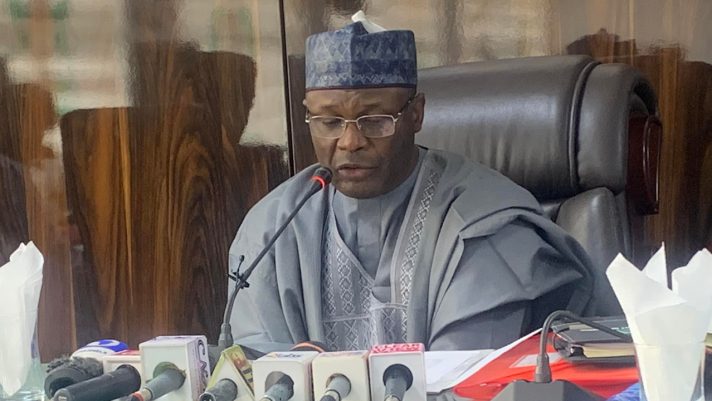 Dr Nentawe Yilwatda, the governorship candidate of the All Progressive Congress (APC) in Plateau State, on Friday, closed his case at the State Election Petition Tribunal against Governor Caleb Mutfwang of the Peoples Democratic Party (PDP).
The first respondent, the Independent National Electoral Commission (INEC), in the case filed by Dr Nentawe, has been scheduled to open its defence today (Monday).
The APC candidate is challenging Mutfwang's victory on three grounds; that PDP doesn't have structure and therefore could not file a candidate for the governorship election; that INEC didn't comply with the Electoral Act and guidelines as of the time of conducting the election and the exclusion of 14 polling units from Naraguta B Ward in Jos North LGA.
Yilwatda, the APC candidate, spent three weeks defending his petition before the state election tribunal.
An expert witness, Nentawe Yusuf, from the University of Jos (Unijos), testified and presented about 200 pages of a report on the 2023 governorship election in Plateau State before he closed his case on Friday.
The petitioner's lead counsel, Yakubu Ruba, applied to tender the documents despite the objection by the third respondent, noting that the star witness was vigorously cross-examined by the first, second, and third respondents, being INEC, Mutfwang, and PDP, respectively, after the witness' identification of the documents shown to him (petitioner's lead counsel).