NEWS
Niger coup: We're battling killer Fulani herdsmen, we don't need another war, Pastor Adeboye tells Tinubu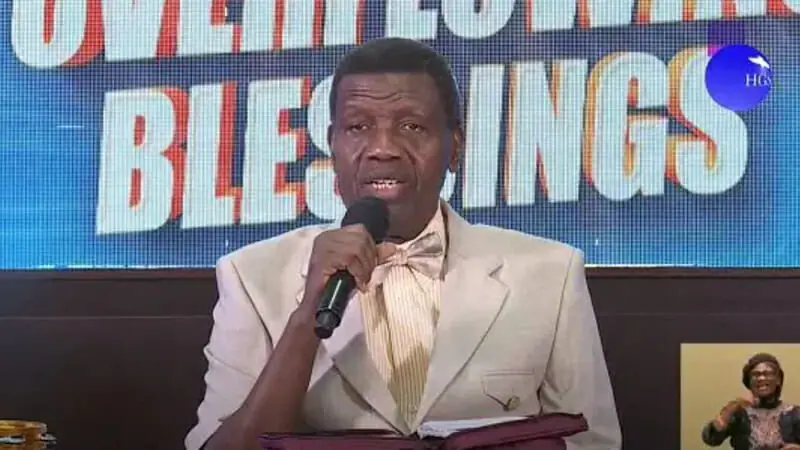 The General Overseer of the Redeemed Christian Church of God (RCCG), Pastor Enoch Adeboye, has said Nigeria does not need to go to war with a neighbouring country as it has more that enough security crisis to contend with at home.
The prominent pastor said this in reaction to the imminent invasion of Niger Republic by Nigeria-led economic community of west Africa state (ECOWAS) following the seizure of power by a military junta in the country last month.
Adeboye spoke during the RCCG Holy Ghost Service of the 71st Annual Convention tagged 'Beyond Expectations' at the Redemption Camp, along Lagos-Ibadan Expressway on Friday.
He said Nigeria was yet to win the war within its borders, noting that spoiling for an external war should not be a priority at all.
"We are still fighting wars against hunger, we are fighting some serious wars, and sure we don't want more wars.
"We want to win the ones we are fighting and we don't want fresh ones; whether within or without our borders," Adeboye said.
He recounted his experience during the Nigerian Civil War between the Nigerian and Biafran sides from July 1967 to January 1970, adding that with what he saw he would rather choose peace over war any day, anytime.
Adeboye said, "Nigeria still needs a lot of prayers. I'm a small boy but I was at the battlefront during the civil war; not as a soldier but I lived near the battlefront and what I saw, if anybody ask me to choose between war and peace, I will choose peace."
The preacher said Nigeria was already fighting many wars against kidnappers, terrorists, and murderous herdsmen, amongst others, noting that the country does not need more wars but to win the ones it is battling currently.
"And we are already fighting many wars in Nigeria. We are fighting wars against kidnappers, we are fighting wars against terrorists. There are still places in Nigeria today that when people go to bed, they are not sure they would not be killed before tomorrow morning.
"We are still fighting wars against some people who feel that if you are a farmer and you plant, then what you have planted is food for their cows and if their cows come to eat your harvest and you complain, they kill you," Pastor Adeboye said