ENTERTAINMENT
Naira Marley releases alleged phone conversation he had with Mohbad before his death (video)
Marlian music boss, Naira Marley has released a phone conversation he allegedly had with Mohbad before his death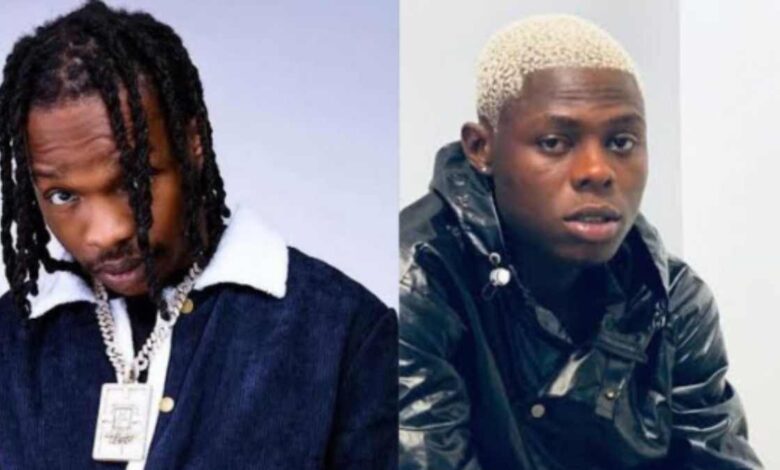 Marlian music boss, Naira Marley has released a phone conversation he allegedly had with Mohbad before his death to defend himself from the allegations that he had a hand in the late singer's demise.
During the phone conversation purported to be with the late Mohbad, Naira Marley is heard saying that the late singer mentioned feeling suicidal and had already done a video telling the world to blame Naira and his team if he dies.
The video shows Naira Marley holding a phone while on a call with someone said to be Mohbad, though the screen doesn't show the caller's identity.
Naira said during the said call: "You don't feel like that again but one year ago you felt like killing yourself and you're still surrounded by the same thing that's stressing you."
Naira continued: "And I explained things to you. You have made a video saying if you die Naira Marley and his team should be blamed. Now you want to kill yourself."
The voice alleged to be Mohbad's then says: "I felt that way at the time but I don't feel like that anymore."
Naira Marley replied: "But that was like one hour ago you locked yourself up and was about killing yourself. If it had happened, what do you think people would say with the video you made?"
"I'm sorry. Don't be annoyed with me," the voice on the phone said.
"I'm not," Naira Marley responded, "I just need to look after you. I've told you, don't stress yourself. Do whatever you want and say whatever you want. If you say Wunmi (Mohbad's wife), please go to my father's house and don't come here for now, it will be done. Be free to say it.
"I know you say you feel no one likes you, but it's just a thought and you need to erase it."
The voice replied: "I'm trying every day to erase it and be around people."
Naira Marley released the video after releasing a statement denying responsibility for Mohbad's death.