Sport
Kick-Off Time For Manchester City Vs Manchester United FA Cup Final Rescheduled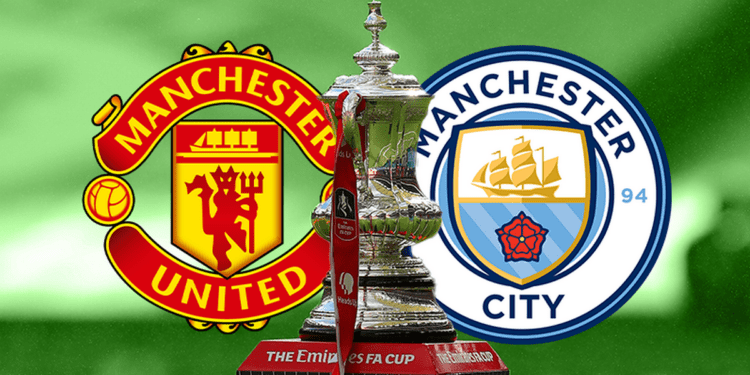 For security reasons, the Manchester City vs. Manchester United FA Cup final at Wembley Stadium has been pushed back.
The FA Cup final was originally scheduled for June 3, 2023, with kickoff times ranging from 16:45 (4:45 PM WAT) to 17:30 (5:30 PM).
The FA Cup final has always taken place around the aforementioned time in the previous 12 years, but that must change this season due to the anticipated intensity of the match.
It is worth noting that in the history of English football, domestic rivals Manchester City and Manchester United have never met in a major tournament final. As a result, the 2022-2023 FA Cup final will be the first major match between the two city rivals.
The London Metropolitan Police advised that the kickoff time for the highly anticipated FA Cup final be rescheduled to 15:00 BST on Saturday, June 3, 2023, to ensure the safety of all those who will attend.
Given the nature of the clubs involved, the police believe that the early kick-off will allow them to do their jobs more effectively. It will also make it easier for travellers to return to their destinations.
Because the FA has no choice but to comply with the police directive, the FA Cup final between Manchester City and Manchester United will be the first to begin at 15:00 since Manchester City defeated Stoke in 2011.