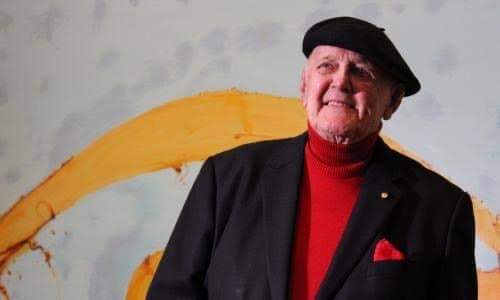 John Olsen is an australian celebrate, one of Australia's top most celebrated artists best known for his Horticulture, died at age 95.
The Horticulture 'John Olsen, who won the Archibald prize in 2005 for a self-portrait and was appointed to the Order of Australia in 2001, passed away on Tuesday evening surrounded by his family.
"Aside from our First Nation artists, he changed the perspective and way that Australians looked at our magnificent Art ," his son Tim Olsen, also an artist and a gallerist, told Nine newspapers.
He Born in Newcastle, January 1928, Olsen went to school in Sydney and studied art at the Julian Ashton art school, the Datillo Rubbo art school and East Sydney technical college before first making his name with works made during three years living in Europe.
Coming back to Australia, he cemented his post as one of the nation's leading artists with his You beaut country series and what would be a lifelong interest in representing the landscape and Australian identity.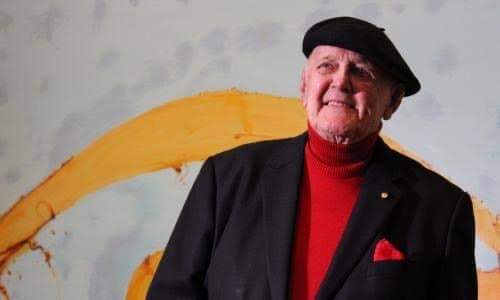 Son of the Brush, Tim Olsen said that his father was a powerful force in his early life and that his painting was "a crucible undisputed in our house".
"We protected it like a ritual flame that had to be relit each morning," he wrote in the book, and said "the objects around us educated our
subconscious as much as what we were later taught".
But John Olsen, who was married four times, including to the artist Valerie Strong, the mother of Tim Olsen and his sister Louise.