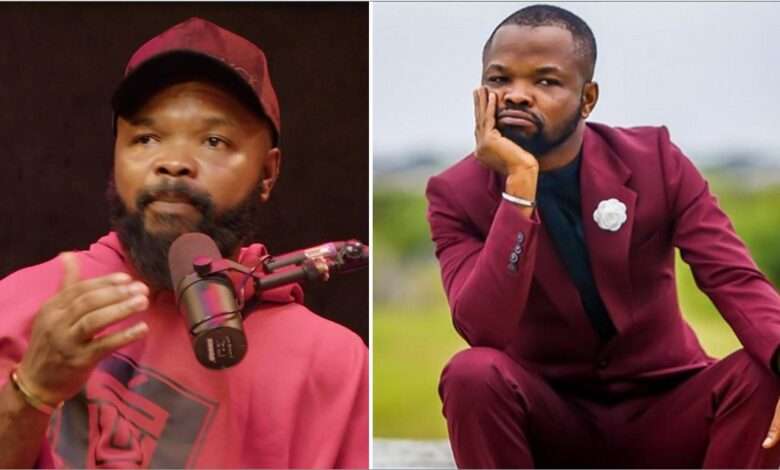 Nigerian radio and TV presenter, Chinedu Ani Emmanuel, popularly known as Nedu Wazobia, has advised men to be wary of girls that are in church choir.
The actor stated that the outward appearance of girls who members of the choir might not always match their true character.
He gave the advice during a chat on Naija FM's 'Across the Bridge' show while recounting his personal experience with a choir member whom he wanted to marry.
Nedu said a friend connected him with the lady he believed was a virgin, and he was already thinking about proposing to her but his friend discouraged him.
The OAP narrated the experience his buddie shared with him about all the ungodly activities the girl was doing at night during choir rehearsals at the church
Nedu said: "I said I want to engage the girl. He said why? He said he gave me the girl to 'chop'. I said no, the girl is a virgin. He shouted 'Which virgin?'
He said sometimes when they are at all-night rehearsals, they will be on stage. The girl has a guy that comes through the back. He said they will be at the back.
Sometimes they will hear moaning sounds. When he goes nearer, he would hear the same moaning sound, but much louder. Is that one a virgin? My brother, fear every girl wey dey choir. But some are very, very wonderful."
When asked by one of the hosts if it is only sisters that are to be feared, he answered; "brothers are the worst."